Dentist in Botany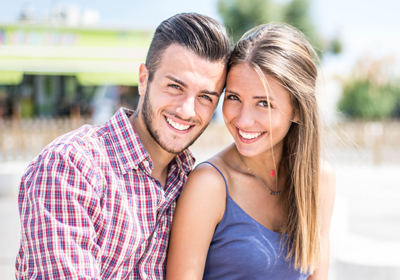 At the Healthy Smile Centre, we see each patient as unique and we create bespoke treatment plans to meet your individual needs. As your
dentist in Botany
, we offer a full range of treatments, from simple check-ups, fillings and cleaning, to oral surgery such as dental implants and wisdom tooth extractions.
Dental implants in Botany
Unlike removable dentures, which rely on suction to the gums to hold them in place, dental implants are surgically fixed into the jawbone, replacing missing tooth roots. This provides a strong and long-lasting foundation for replacement teeth. Dental implants also help maintain healthy bone tissue, supporting the structure of the face.
Orthodontics in Botany
At the Healthy Smile Centre, our skilled professionals will use fixed metal or clear braces, such as the Damon range, to move your teeth into their correct position. Orthodontics can also help to fix your child's misaligned jaw. A wonky bite can cause all sorts of oral problems in later life. Braces in Botany offer your child a great opportunity to develop a healthy set of teeth. Adults can wear braces too.
Crowns in Botany
Crowns are tooth-shaped covers that extend the life of broken or badly decayed teeth that still have healthy roots. They are made of high-quality porcelain that looks and feels just like real teeth. Crowns are fitted over the affected tooth, surrounding it to protect it from further decay and provide extra strength and resilience.
Wisdom tooth extraction
The idea of having your wisdom teeth removed may feel a bit scary, but it's worth it. Impacted wisdom teeth can cause pain and affect the health of surrounding teeth. And wisdom tooth extraction in Botany isn't as bad as you may think. It's is a fairly simple dental procedure and can be performed in the dentist's chair with the aid of local anaesthetic.
Learn more about our dental services
To learn more about our dental services in Botany, contact our friendly and experienced clinical team today. Our warm and welcoming reception staff will book you for an initial consultation, so you can find out how we can help you to a happy and healthy smile.
All treatment carries risks. Individual consultation is required with one of our practitioners to ensure that the treatment is right for you. Contact us for more information