Dentist in Erskineville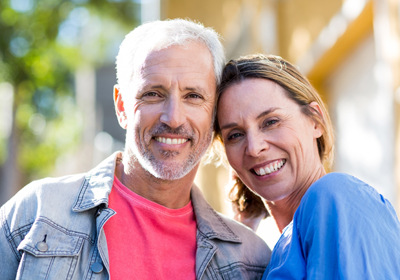 Our dental practice in Erskineville covers a wide range of treatments, both aesthetic and preventive. Our experienced dentists have helped many patients achieve happier and healthier smiles over the years. Whether you are missing one or more teeth or want a straighter smile, we have something to offer.
​Many people will not go to the dentist unless it is absolutely necessary. This can cause a lot of problems in the long term, including gum disease and tooth loss. Whether you haven't visited the dentist in Erskineville for a long time, or you are simply worried about the state of your teeth and gums, at the Healthy Smile Centre we will do all we can to make your dental experience an easy one.
Chipped and broken teeth
Dental crowns are ideal for strengthening chipped, broken and weakened teeth since they encase them and protect them from bacteria. Our crowns in Erskineville are made of durable porcelain so that they can withstand the forces of biting and chewing.
Having a crown fitted on a decayed tooth with a healthy root can extend its life and make it less sensitive and prone to infection. Heavily filled teeth are difficult to keep clean and can become a breeding ground for bacteria and plaque.
Missing teeth
Dental implants are the only tooth replacement method that restores the root as well as the crown. Once surgically inserted into the jawbone, these small titanium posts fuse with bone tissue and create a stable foundation for replacement teeth. Dental implants in Erskineville can last for many years, with proper care and a thorough maintenance routine.
Misaligned teeth
If you are not happy with the appearance of your teeth, orthodontics in Erskineville can help to adjust crooked, crowded and gapped teeth. Our braces in Erskineville range from fixed, metal appliances to clear, discreet and hidden ones.
Wisdom tooth removal
If your wisdom teeth are causing problems, extracting them will avoid further pain and issues down the line. Wisdom tooth extraction in Erskineville is a routine procedure with minimal pain.
Contact us
To find out more about our dental services or to book an appointment, call our friendly reception team today.
All treatment carries risks. Individual consultation is required with one of our practitioners to ensure that the treatment is right for you. Contact us for more information