Dentist Alexandria
Looking for an Alexandria Dentist? Are your teeth sensitive? Do you feel pain when you chew or bite? Are you missing teeth? Do you have a crooked smile? Whatever your dental issue, at the Healthy Smile Centre we can help.
As your dentist near Alexandria, we believe in delivering excellent patient care with a focus on prevention. We do everything we can to help our patients keep their natural teeth for life.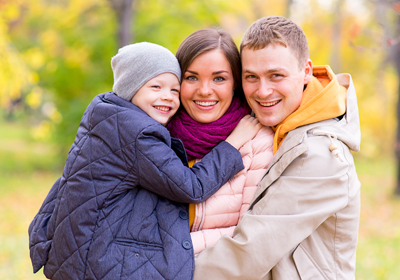 Orthodontics in Alexandria
If you have crooked, gapped or crowded teeth, then orthodontics could help. You may not know this, but adults as well as children can benefit from wearing braces. At the Healthy Smile Centre. we offer a range of appliances to accommodate your individual needs – you don't have to announce to the world that you are having orthodontic treatment. Braces in Alexandria come in different styles, including fixed, removable, clear and hidden braces.
Terms and conditions apply. One consultation per patient. Contact our staff for more details.
Dental Crowns
If your teeth are cracked, chipped or decayed, crowns can protect and repair them. Crowns can be used either with dental implants or to strengthen damaged teeth with a cap.
Dental implants 
Dental implants are made of hard-wearing titanium and replace missing tooth roots, helping you to achieve a beautiful and healthy smile. Implants can restore single or multiple missing teeth as the foundation for crowns, bridges and dentures. Unlike removable dentures, they are fixed into the jaw and last for at least 15 years, sometimes even decades.
Teeth Extraction
As much as we are focused on helping you to keep your teeth, if it's necessary for your oral health, we can also remove them. Impacted wisdom teeth can cause infection and pain, therefore removing them on time is crucial in order to prevent further complications.
Your Alexandria dental needs covered
Decayed, crooked, missing and painful teeth can affect your quality of life considerably and cause serious oral health issues in the long term. Our friendly and experienced dental team is here to help you maintain the health and happiness of your mouth, teeth and gums – call in and book a consultation today and find out what we can do for your smile.
All treatment carries risks. Individual consultation is required with one of our practitioners to ensure that the treatment is right for you. Contact us for more information
Direction From Alexandria To Health Smile Centre
Healthy Smile Centre is located only 2 km From Alexandria, NSW 2015. Offering a range of dental services to help you with all your dental needs
Consultations for Adult Cosmetic Braces with Dr Simon Lee, Leading dentist in Alexandria.
If you have been thinking about having cosmetic dentistry, including braces, we understand you will have lots of questions. That's why we're pleased to offer you a consultation with one of our cosmetic dentists, Dr Simon Lee, who will be able to address your concerns and outline some treatment options that may be suitable for you.