Dr Simon Lee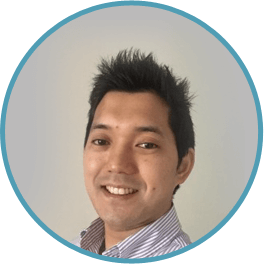 Principal Dental Surgeon
BMedSc (UNSW) BDent (USyd GradDip(Ortho)(CoL) FPFA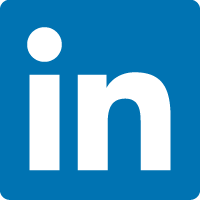 Dr Simon Lee was born and raised in Sydney, originally growing up in the Mascot/Rosebery area. As a child, he attended St Therese's Primary School Mascot and then attended Sydney Grammar School. He completed his Bachelor of Medical Science degree at the University of New South Wales and finally his Bachelor of Dentistry degree at the University of Sydney.
Dr Lee has extensive experience in private practice, previously working in Sydney's CBD, eastern suburbs, lower north shore, western suburbs, and Canberra.
He has always had a passion for teaching and mentoring. In his early university years, he tutored and mentored year 10-12 students, and also went back to his high school to coach basketball and football. As a health professional, Dr Lee encourages patients to ask questions and will make sure every patient fully understands what is happening every step of the way. This results in patients improving not only their oral but also general health.
Dr Lee is currently a clinical instructor for the EODO 3-year mini-residency program in orthodontics and dentofacial orthopaedics in both Australia and Singapore. This is a unique program in Australia and Singapore which teaches general dentists how to proceed in orthodontic procedures. It is the only didactic program taught by the world-renowned orthodontist and Dr Lee's mentor, Dr Derek Mahony, and is the only program which allows doctors to attain a Certificate, Diploma or Master's status. Dr Lee also mentors new and recent graduate dentists.
Dr Lee's personal characteristics and strengths of having a gentle, humble and genuine caring nature, and cheerful personality allow his patients to relax and enjoy their time spent with him.​
Dr Lee's particular interests and passion lie in practicing holistic dentistry by aiming to find the cause of a problem and not just treating the symptom; the importance of a healthy airway and posture, and its intimate relationship with sleeping and breathing habits in growing children; and, the promotion of healthy facial growth and development in children.
Dr Lee is registered with the AHPRA Dental Board, is a member of the Australian Dental Association, and clinical instructor for the Excellence in Orthodontics and Dentofacial Orthopaedics mini-residency program in Australia and Singapore.
Dr Lee is a dentist in Alexandria.
Dr Simon Lee has been inducted as a fellow by the Pierre Fauchard Academy.
"Fellowship is bestowed only on those who have made significant Contributions to the Dental Profession.
Our mission as Fellows in the Pierre Fauchard Academy is to recognize and grow leaders in the dental profession, their communities and society. We accomplish this by consistently focusing on professionalism, integrity, and ethics worldwide, by our own conduct as worthy role models, by the advancement of dentistry to the highest level, by supporting and honouring colleagues for their distinguished work, research, contributions, and public service, and by providing excellence in programs, education, and leadership in oral health care.
Fellowship in the Academy is by nomination and is designed to honour past accomplishments in field of dentistry and encourage future productivity. Professional leaders select fellows based on contributions to dental literature, service to the profession of dentistry, and service to the general community, thereby bringing credit to dentistry, are among the criteria sought in recruiting new members. The Academy has its own publication program with Dental World and Dental Abstracts, and has always encouraged its fellow members to contribute to dental education and dental literature. Through its Foundation, it offers financial support to various dental projects that increase access to care for underserved populations and scholarships to dental students."
Get The Smile You've Always Wanted!