Dental Implants from
$5500
Payment plans are available through National Dental Plan
If you have been thinking about replacing missing teeth with dental implants, book a consultation with us. We can discuss the treatments that will best suit your needs.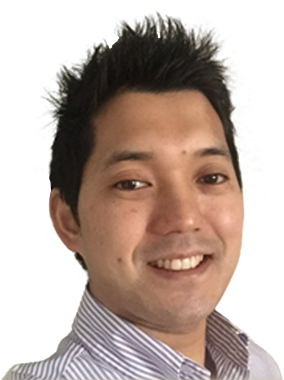 Dental Implants in Alexandria
Previously, when a tooth was removed the only option was to replace the space with a denture. The common problems people found with dentures were that:
1). they were uncomfortable;
2). fiddly and annoying as you needed to remove them at night;
3). never felt quite right;
4). most young people associated dentures with old age.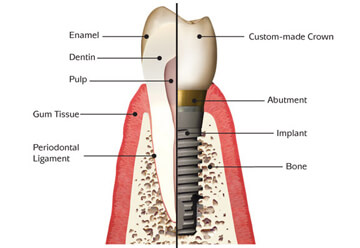 Technology of crowns and bridges was then introduced which revolutionised dentistry. This was the best option in the past as there was now a fixed solution which did not involve taking false teeth out at night. The two teeth either side of the space would be linked together with crowns giving an appearance that filled the missing gaps.
However this is not the most conservative method. The problems that eventuated were that the adjacent teeth needed to be cut in order to fit the bridge and usually if one of the teeth became compromised, then the entire bridge was in jeopardy.
Now, we have the technology to insert dental implants which:
is the gold-standard for replacing missing teeth.
closest thing we have to a real tooth in terms of feel, form and function; and,
is the most conservative to natural teeth (adjacent teeth are left untouched);
A dental implant basically comprises of the implant (screw) itself, crown and a connecting piece in between. The crown is matched to the colour of the surrounding teeth providing the best aesthetics. As the implant is placed into the jaw bone, it has the best strength of all of the options.
Being able to speak without fear of false teeth falling out, or eating foods you have not been able to eat and enjoy, is an invaluable improvement to your quality of life.
There are over 200 different dental implant brands currently on the market. At the Healthy Smile Centre, we never compromise on quality just because one company's product is cheaper than the other. We only use the dental implants which have the most clinical research data and best reputation for success and longevity. We currently use dental implants by NobelBiocare.
Contact Healthy Smile Centre for a consultation today.
To talk to us about missing teeth at Healthy Smile Centre and our dental implants in Alexandria, click the Book an Appointment button below.